A-G Graduation Requirements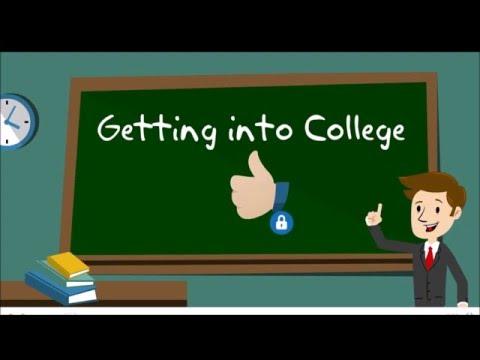 All students who plan to attend a University of California (UC) or California State University (CSU) after high school are required to complete the A-G Requirements with a grade of a "C" or better. Students meeting the California University entrance requirements generally will meet requirements of private and out‐of‐state schools. Even if you don't think you want to attend a four-year college right after high school, taking these courses will leave more opportunities if you choose to later. Studies show that students who complete the A-G courses are more prepared for work or attending a two-year community college. Completing A-G courses are more than just college preparation, it's really life preparation.
To meet minimum UC or CSU admission requirements, you must complete 15 year-long high school courses with a letter grade of C or better – at least 11 of them prior to your last year of high school.
Keep in mind that taking approved high school (A-G) courses isn't the only way to satisfy these requirements. You also may meet them by completing college courses or earning certain scores on SAT, Advanced Placement or International Baccalaureate exams.
A-G Graduation Requirements

| | |
| --- | --- |
| CKM/SCUSD | UC/CSU A-G Admission Requirements |
| A) History/Social Science – 4 yrs required | A) History/Social Science – 2 yrs required |
| B) English – 4 yrs required | B) English – 4 yrs required |
| C) Mathematics – 2 yrs required | C) Mathematics – 3 yrs required (4 recommended) |
| D) Physical or Laboratory Science – 2 yrs required | D) Laboratory Science – 2 yrs required (3 recommended) |
| E) Foreign Language – 1 yr required | E) Foreign Language – 2 yrs required (3 recommended) |
| F) Visual & Performing Arts – 1 yr required | F) Visual & Performing Arts – 1 yr required |
| G) College Prep Elective – 1 yr required | G) College Prep Elective – 1 yr required |