ASSETs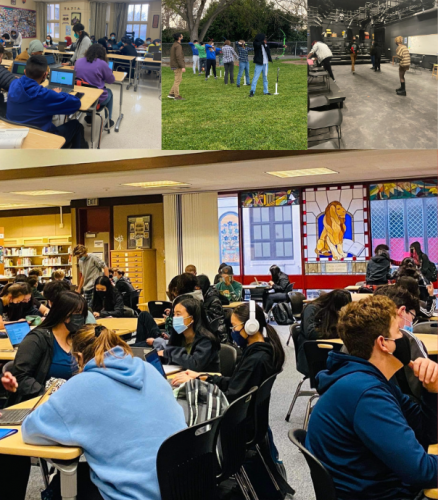 ASSETs (After School Safety and Enrichment for Teens) is an expanded learning program providing high quality, youth driven out-of-school-time opportunities to students enrolled at CKM.
We offer enrichment, for-credit courses and non-credit courses to students in all grades as well as academic mentoring and educational development programs.
Join our google classroom to find information about the program and our 0 and 7th period classes.
Program Coordinator: Mariajose Solares-Luna
ASSETs Google Classroom Code: n5w2dma
email: Maria-solares-luna@scusd.edu
Class Descriptions
College and Career 101 CCGI

College & Career 101 will help students develop strategies for success as they prepare to be ready for what comes next after graduation. During the course students will be able to plan high school course work and monitor progress towards completion of A – G requirements, identify careers of interest and associated post-secondary pathways, learn about financial aid and scholarship options to help make college more affordable, and be connected with a counselor and mentor that will support students in being prepared for post graduation.

Robotics/STEAM Immersion

This class is designed for students interested in robotics, Mesa, Design and Coding.

Bilingual Immersion

This class is designed for students who are new to the country and are English learners. Students will practice their communication and writing skills. Students will learn about the education system and be connected to resources. PUENTE from Sacramento City College will also connect students to resources and information about community college.

ESL Life Skills

Students will learn about time management, study skills, how to be a successful student and keep grades up. Students will also learn about financial literacy and career options. Students will be connected to key resources to learn about high school completion. They will learn interviewing skills and how to make resumes.

Theater Tech

The Assets technical theater course is a semester-long course where students explore the many aspects of theater tech design while immersed in a full-length play or musical. Students will study sound, lights, make-up, set design, set construction, prop design, and construction, as well as film and editing.

Acting

Students will audition to be part of plays and/or musicals. Students will learn and memorize lines and meet to practice and work together with Theater Tech class.
Application
Please fill out the Expanded Learning Participant Interest Form to apply for the ASSETs Expanded Learning Program at C.K. McClatchy.