Applying for a High School Specialty Program
SCUSD Open Enrollment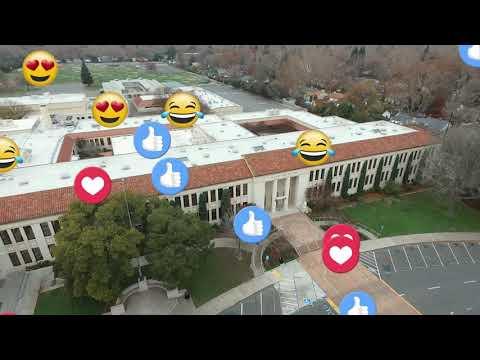 Open Enrollment Season for High School Specialty Programs is upon us! Open Enrollment for Specialty Programs opens November 1st, and closes on November 30th. Open Enrollment is housed centrally by the SCUSD Enrollment Center. Open Enrollment is required for both students who reside within our school neighborhood boundaries, and those who reside outside our neighborhood boundaries, but still live within SCUSD boundaries. CKM has FIVE High School Specialty Programs for SCUSD students to consider:
Families interested in Open Enrollment for any of these programs should carefully read the SCUSD Specialty Program Open Enrollment website, and submit an application through their portal: https://www.scusd.edu/high-school-specialty-program-application
SCUSD allows families to select a first and second choice Specialty Program on the application. Students who meet program entrance criteria (some CKM programs have entrance criteria, i.e. HISP and VAPA) are awarded seats via a lottery system. Students who win a lottery seat in their first choice program, will be offered a seat in that program. Students who win a seat in their second choice program (if a second choice is indicated), will be offered a seat in that program. Letters will be mailed to families who have won seats, then families need to claim the seat offered by following the directions on the letter, and enrolling at the school/program.
Over the years, some students have been interested in a HISP/VAPA dual enrollment opportunity. Students interested in dual enrollment in HISP and VAPA can explore this option. To be considered for dual enrollment, select HISP as an option through the District Open Enrollment Application (DO NOT add VAPA as your 2nd choice) + submit a VAPA Portfolio following the instructions outlined above for the discipline of interest, music, theater, art. Students selecting VAPA as an Open Enrollment choice will have priority in filling seats in the program (if portfolios meet our criteria to be entered into the lottery). Students interested in the dual enrollment option will be reviewed and placed in seats as space allows.
Our HISP and VAPA programs each have criteria students must meet to be entered into the lottery. HISP requires students sit for an essay session, and also considers middle school grades and available standardized test scores. VAPA requires students to submit a portfolio or video submission, depending on the visual, music, or theater strand desired. It's important to carefully read about each program on their specific websites. Hyperlinks to each program website are embedded above. These criteria steps are in addition to the SCUSD Specialty Program application.
Please reach out to program coordinators or Principal, Andrea Egan, Andrea-Egan@scusd.edu, with any questions about the Specialty Program process!
Specialty Program Information Sessions
Criminal Justice Academy, 10/25 @ 6:00pm

AFROTC 10/25 @ 7:15pm

VAPA, 10/26 @ 6:00pm

LPPA, 10/26 @ 7:15pm

HISP, 10/27 @ 6:00pm