C.K. McClatchy's Orientation and First Day Digital Packet
*** Enter our virtual tour ***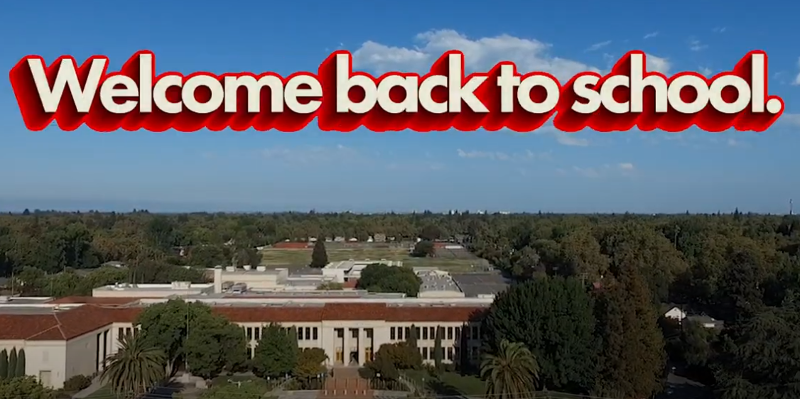 *** Orientation Slide Show ***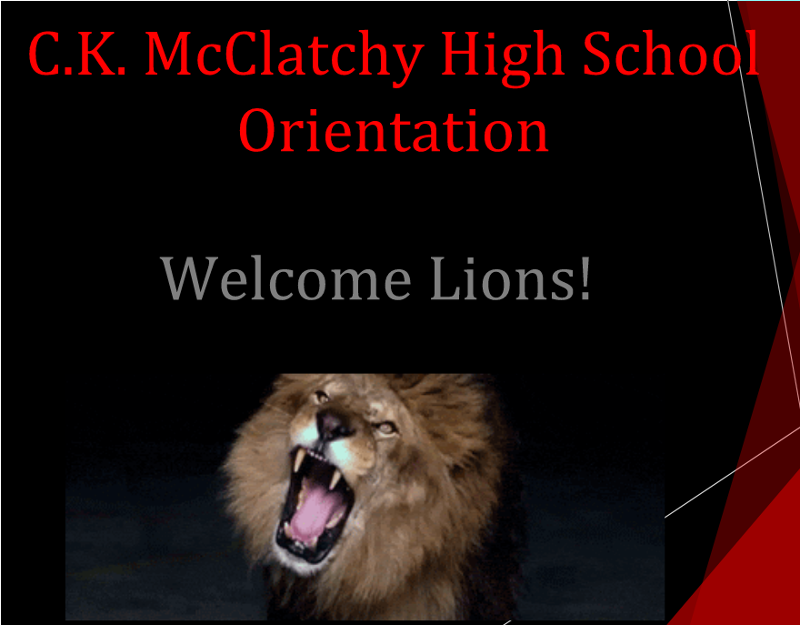 Getting an error message accessing the above slide show? Use this alternative link.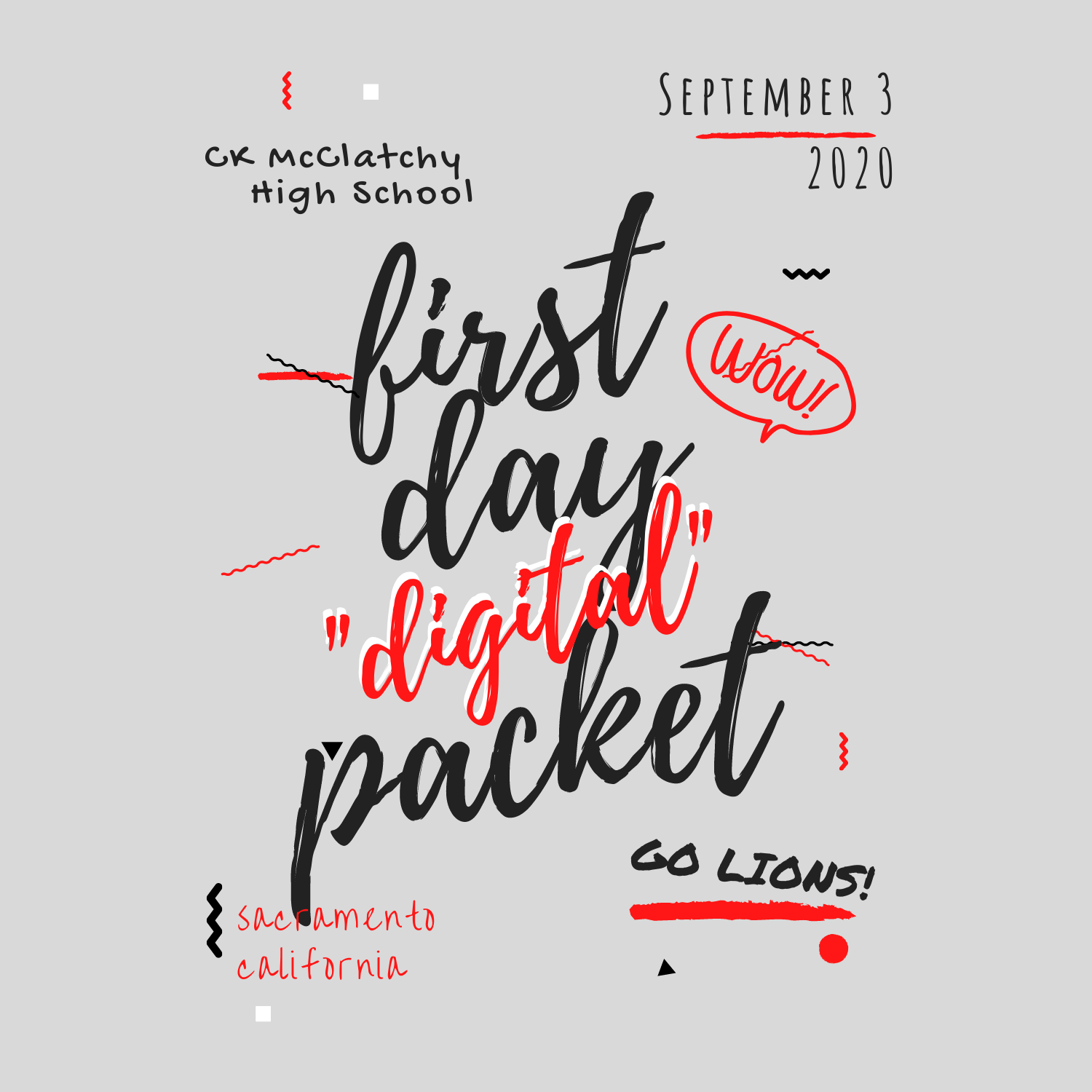 Please complete all of the following steps:
1. Meals/Comidas:

Apply for SCUSD's Meal Program
Access Meal Locations During Distance Learning. Please make sure to complete the requirements to access these curbside meal services.

2. C.K. McClatchy's Digital Emergency Card/Tarjeta de emergencia digital:

Complete the emergency card (Google form)

3. LCFF Forms/LCFF Formas:

Only one online LCFF application(new window) needs to be filled out per family.

4. Digital Release Form/Formulario de autorización digital:

Complete the Digital Release (Google form)

5. Parent and Student Rights Handbook

View the SCUSD Parent and Student Rights Handbook and print and return signed pages to the school.

Don't forget to join the PTSA/Únase a la PTSA:

Print, fill out, and mail a CKM PTSA Membership form (English), or Formulario de membresía de PTSA (Espanol)
Alternatively, you can join the CKM PTSA online.